Attorney General investigates Lackawanna County Prison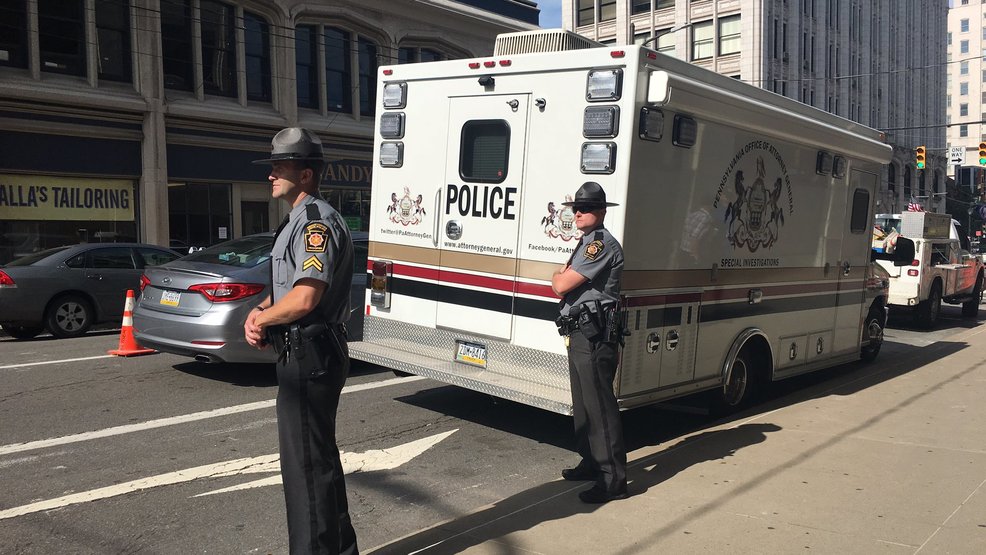 SCRANTON (WOLF) —
SCRANTON (WOLF) -- Shortly before 9 am, agents from the Attorney General's Special Investigations Unit served a search warrant on the Lackawanna County HR and IT offices.
They were there to retrieve employment records connected to an investigation AT the Lackawanna County Prison that spans almost twenty years.
"The Lackawanna County Commissioners welcome this investigation, which was referred by them to the Lackawanna County District Attorney's office on June 16th, 2016," said Lackwanna County General Council Don Frederickson.
That referral last year was in connection to a former inmate at the Lackawanna County Prison, Tammy Fox, who alleged numerous instances of inappropriate contact between herself, other female inmates and various male corrections officers between 2011 and 2015.
Frederickson says District Attorney Shane Scanlon had a conflict of interest as a member of the prison board, so he referred the matter to the PA attorney general's office.
The Attorney General's Office could not say if this investigation is connected to those allegations. Lackawanna County Commissioners were not expecting their arrival today.
"We referred this over a year ago for investigation and, you know, now they're coming a year later. There's a certain limit on statute of limitations period on these questions. Why they took so long to even start, I don't know. But again, you'll have to ask the attorney general that," said Frederickson.
State troopers closed lanes and kept guard while dozens of special agents came in and out of both the prison and county admin building doors, carrying files and computer hard drives to pull information.
"I don't think the state comes down with this kinda show of force unless they have a lot of meat," said Damian Biancarelli, a business owner across the street from the county administration building.
He worked at the Lackawanna County prison around the turn of the century.
"Personally, I never saw anything when I worked there. I never saw anything that was like, you probably shouldn't be doing that... But all you have to do is read the newspapers and follow the stories and obviously been things going on there that shouldn't have been happening," he said.
Officials would not comment on the allegations or any details of the case.
The Pennsylvania Office of the Attorney General says it's an ongoing investigation.
2:52 pm
The PA Attorney General's Special Investigations Unit, along with PA State Police showed up at the Lackawanna County Administration building and the Lackawanna County Prison with a search warrant this morning.
Lackawanna County Commissioners say they "welcome" the investigation they requested last year over Lackawanna County Prison abuse allegations dating back to 1999.
County spokesperson Joseph D'Arienzo said today's raids stem from a request for a criminal probe county officials made to District Attorney Shane Scanlon in June 2016, after they were served with a lawsuit filed by several women who alleged they were sexually abused by guards. A press release explained that the D.A. had a conflict of interest as a member of the Prison Board so he referred the matter to the PA Attorney General's Office.
D'Arienzo says the County will continue to cooperate to the fullest extent with the A.G. and State Police in regard to the investigation.
Unmute